COSI Science Festival
Your Official Ride Partner for the COSI Science Festival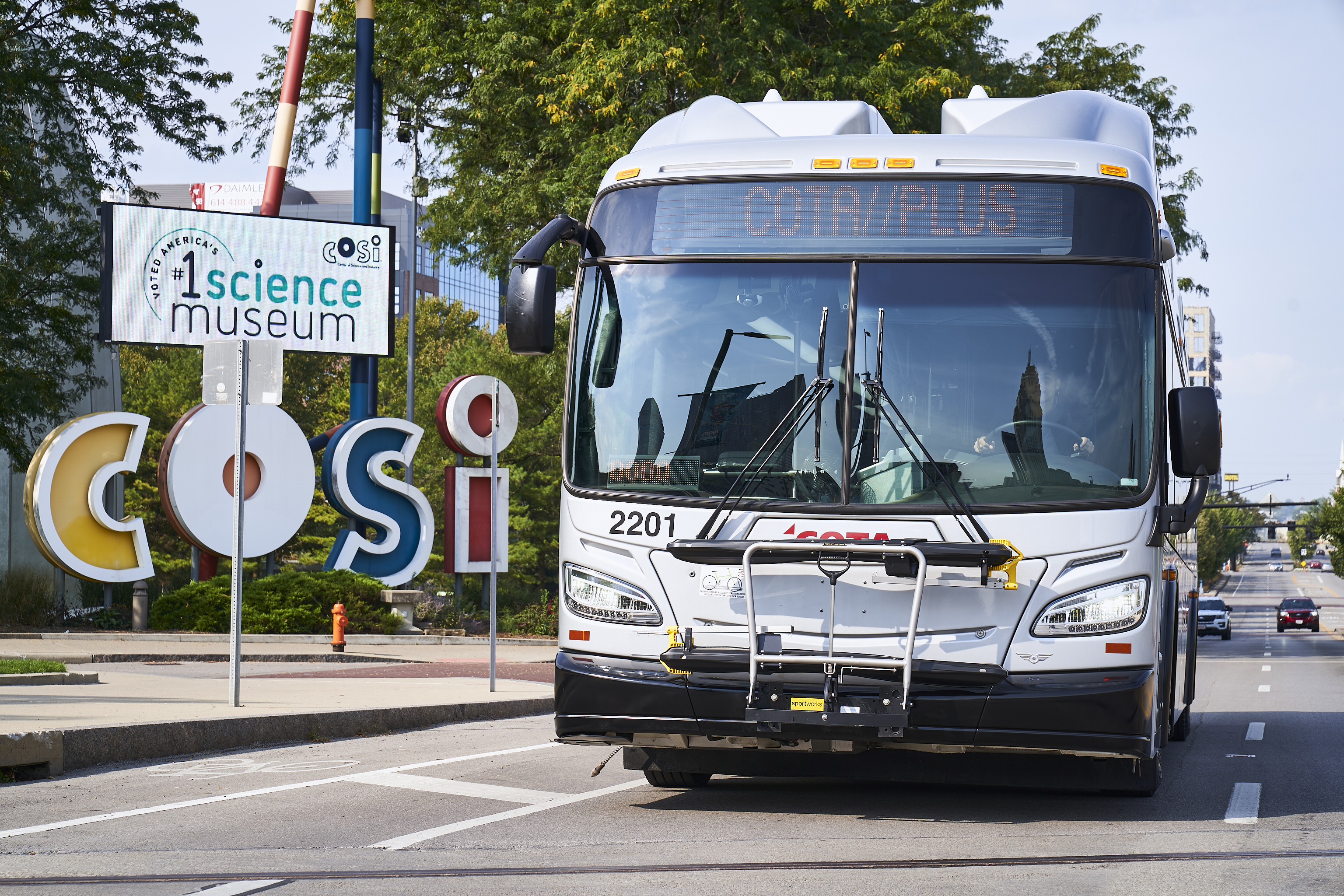 Ohio's largest STEM event is back, and COTA is ready to connect you to all of the fun! Download the Transit app to plan your trip to COSI Science Festival from May 3–6, 2023.
This event offers four days of hands-on science, with larger than life experiments and activities for all ages. Attendees will also be invited to explore one of COTA's CNG vehicles to learn how this innovative ride works. Don't miss out — join us at the COSI Science Festival!
COSI & COTA celebrate Earth Month Together
---
Did You Request $5?
For a limited time, COTA offered $5 to customers who downloaded the Transit app and completed a form. If you haven't received your $5 Transit app credit yet, then email spiresre@cota.com for a status update. Please include the email address associated with your Transit app account and your COTA ID located in the Transit app.
No smartphone? No problem!
You can still get a ride to the COSI Science Festival by requesting a paper pass. To request a paper pass, email salyersts@cota.com. Please note that paper passes may be limited.
---

Columbus City Schools Students
Remember: All Columbus City Schools students already have unlimited access to COTA's fixed-route services through our Educational Pass Program. Just show your Student Success Card to ride!